November, 2012
Gavin Duffy from Dragons Den and John Daly from Irelandfood both judges on SCCUL Enterprise awards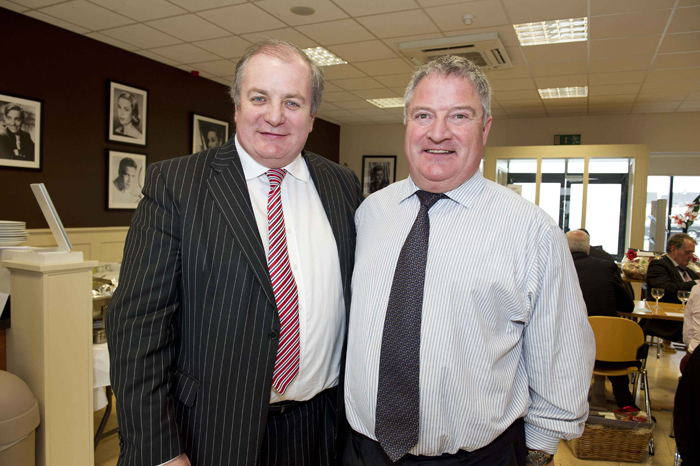 June, 2012
IrelandFood.ie sponsored Salthill Knocknacarra GAA Street Leagues which was run over 4 weeks.
March, 2012
Ireland Food is sponsoring Western Alzheimers Tea day on April 13 2012. In the picture at the launch (below, in the middle) is L/R Mrs Keane, Paul Claffey Mid West Radio,John Daly MD Ireland Food and Bainne Ur, John Grant Ceo Western Alzheimers with colleagues, Ray Mc greal, betty Regan and Maureen Burke.

Picture in the right: John Daly IrelandFood receiving an presentation from Alan Kerins pAfrician project for support given to the Africian Project
11th January 2012, Galway Chamber - Review of the Year 2011
A new award was announced this year. Deputy President of Galway Chamber Declan Dooley presented the Galway Chamber Deputy President's Special Merit Award for a finalist whose business punches way above its weight and whose energy, enthusiasm and commitment is an example to us all.The winner was John Daly, Irelandfood.ie Galway Chamber would like to thank AIB Bank, our partner in the Awards and our category award sponsors: RDJ Glynn, Galway Airport, Failte Ireland, Galway City Council, the Connacht Tribune, Iarnrod Eireann, Galway Technology Centre, WESTBIC and the Irish Greyhound Board. Without them these awards would not be possible.
2011
IrelandFood.ie are the sponsors of a street league in Salthill Galway and are also sponsors of Mayo Gaels GAA club senior football team.
Also we are working hard at building a business and a Web site.